Tinnitus is a condition characterised by a constant ringing in the ears. This condition is not only irritating, but it has the potential to hamper everyday life. According to an Express Healthcare report, 15 to 20% of the entire global population is affected by tinnitus. Such alarming stats indicate the importance of diagnosing hearing loss at an early stage. This is why Centre For Hearing®, a premier audiology and hearing care centre in India, has compiled a much-needed guide that shines some light on when to approach an audiologist.
Tinnitus can occur suddenly or be a gradual onset. Exploring its solution became necessary due to the widespread prevalence of the condition. Many people reported having experienced relief from the constant ringing in their ears after consistently using hearing aids. Experts at the Centre For Hearing® also recognise the need for an open discussion on this subject.
How Effective Are Hearing Aids Against Tinnitus?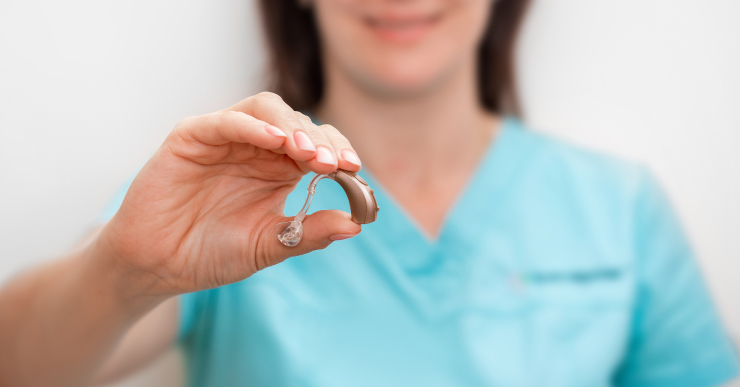 Tinnitus is a life-hindering condition and affects from within. If left untreated, it often leads to depression, social isolation, and other mental health issues. The ringing sounds can be swooshing, clicking, buzzing, hissing, or roaring at varying degrees. There is no definite cure for tinnitus, but hearing aids help alleviate many of its symptoms.
Here's how hearing aids can help:
1. Improves auditory system
Tiny hairs on our auditory cells in the inner ear are responsible for sensing sound signals. Tinnitus is the result of damage to these hairs. Hearing aids tend to boost the sound signals, thereby masking the disturbance. This, in turn, reduces the ringing sound and delivers relief. In many cases, tinnitus is the initial symptom of impending hearing loss. Thus, early consultation with an audiologist can help in many ways than just treating tinnitus.
2. Amplifies environmental sounds
Tinnitus is not the cause but a symptom of hearing loss. An individual may not even know that they have a hearing loss. Due to this, their brain and the auditory system cannot hear all the sounds around them. This changes when they adopt hearing aids. Hearing aids lead to a revival of sounds that once may be unheard. As an added benefit, hearing aids amplify the sounds that the ringing sounds could have muffled.
3. Reduces stress and fatigue 
Tinnitus leads to an internal fight wherein the brain communicates to the individual to fight the ringing noise. Individuals suffering from severe tinnitus have no refuge from this constant ringing noise. This leads to stress and fatigue. People complain of being tired for the majority of the day. There is a limit to which a person can keep themselves occupied to distract their mind from the noise. Hearing aids are potent enough to mask and bring this noise down to bearable levels.
4. Prevents depression and anxiety
According to a study on the relationship between tinnitus and anxiety, about 10– 60% of chronic tinnitus patients suffer from depressive disorders and 28–45% display anxiety symptoms. The coping strength agreeably varies from person to person. Tinnitus can be severely crippling if not effectively diagnosed by an experienced audiologist. Hearing aids act as a catalyst to iron out the stressors and stop the downward spiral of affected individuals.
5. Promotes social participation
Once an individual is struck with depression, social isolation is the first negative result. Affected people begin to internalise their fight rather than share it with others. This behaviour soon begins to trickle down in all areas of life. Any hearing aid after expert consultation can halt this negative impact. Increased participation helps divert attention from the annoying ringing in the ears.
Some Other Alternatives To Treat Tinnitus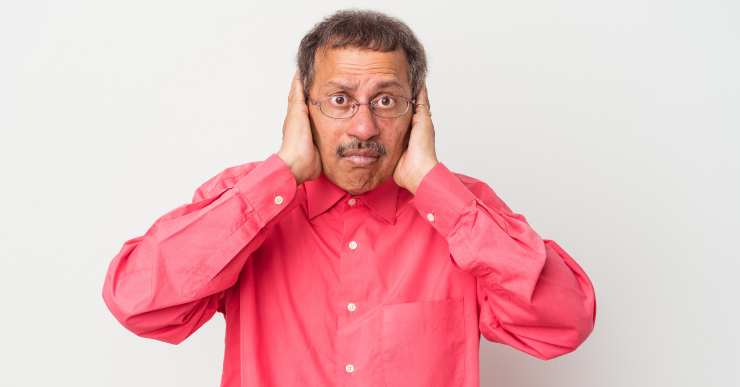 If you are apprehensive about hearing aids, there are other ways to minimise the impact of tinnitus. Centre For Hearing® still recommends contacting an audiologist who can professionally guide the individual.
The following are the alternatives to treat tinnitus:
Earwax accumulation is also one of the reasons for the onset of tinnitus. Earwax removal can be a viable treatment only after consultation with your audiologist.
Sometimes medicines are attributed to causing tinnitus symptoms. A change in medications, dosage and potency can help dampen tinnitus effects.
Tinnitus Retraining Therapy (TRT)
TRT is a process of learning to cope with tinnitus and mask its impact on daily life. This therapy requires the affected individual to wear an ear plug while receiving directions from a counsellor.
Cognitive Behavioural Therapy (CBT)
CBT helps with treating depression and anxiety symptoms that result from tinnitus. There are group sessions or individual consultations wherein the individual can openly share their concerns.
Tinnitus feels overwhelming, and it is natural to panic at first. However, many experts in our country are more than capable of treating tinnitus.
Centre For Hearing: High-Level Hearing Care Experts
Centre For Hearing® is an association of well-qualified and experienced hearing care professionals aiming to dispel hearing loss myths and treat them effectively. They also work round the clock to spread awareness about the silent epidemic of hearing loss that is rarely touched upon. Well-equipped to perform a complete range of hearing care tests, their state-of-the-art facilities are spread across India: Delhi, Gurgaon, Mumbai, Chandigarh and Punjab.
Centre For Hearing® is associated with all leading hearing aid companies and cochlear implant brands. They follow a brand-agnostic approach and only prescribe the best solution. Also, the free helpline enables people to resolve queries about their hearing impairment concerns quickly.
Hearing loss is a daunting condition and requires a helping hand, especially during its inception. Centre For Hearing®  professionals function as trusted advisors and guide every individual through this challenging journey.
For more information, contact us and find the clinic location nearest to you.
Locate a Hearing Aids Centre Near You: